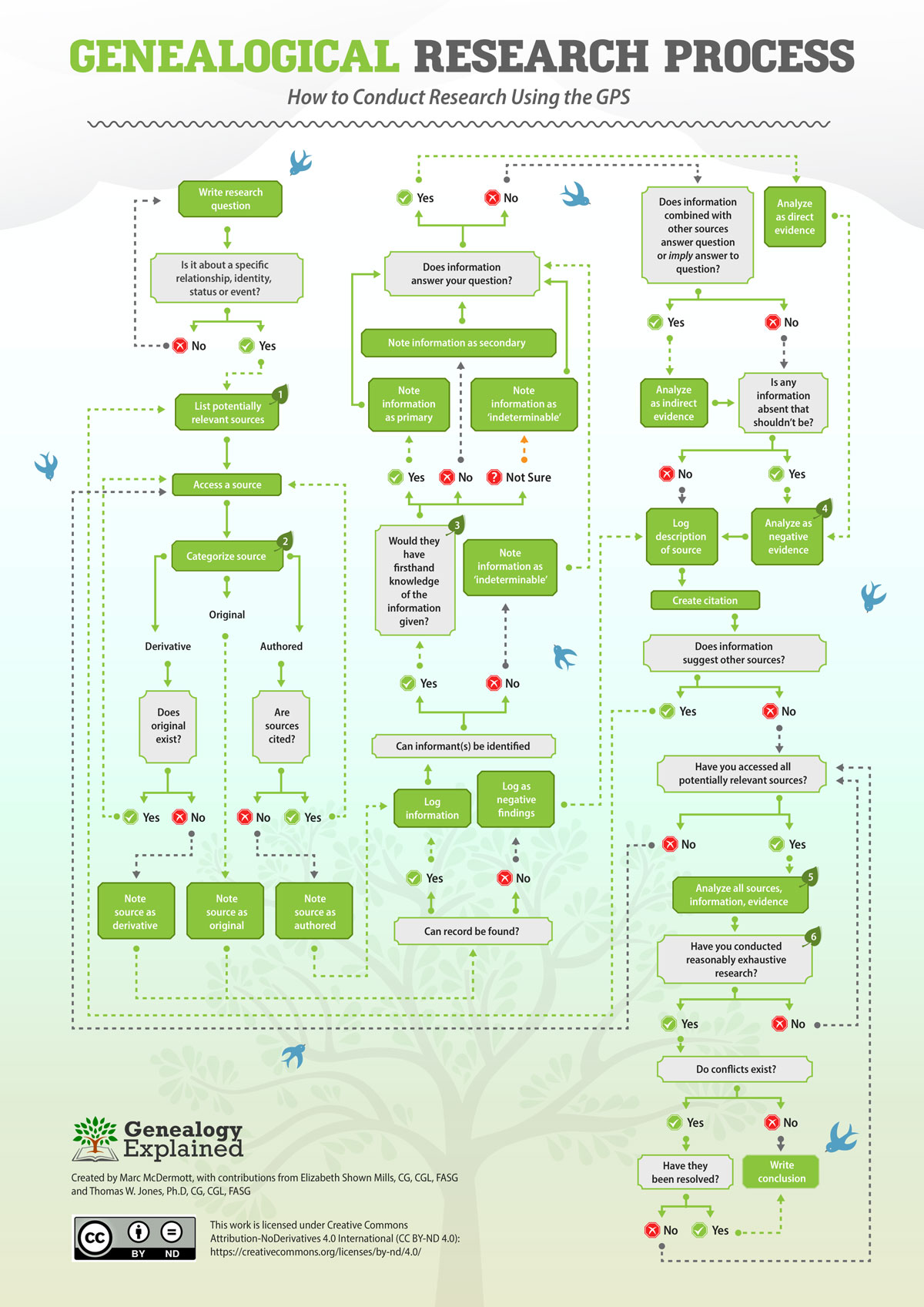 Anyone who is serious about genealogical research has heard of the Genealogical Proof Standard (GPS), first issued in 2000 by the
Board for Certification of Genealogists
. The GPS's five components, from "reasonably exhaustive research" to a "soundly written conclusion" serve as a guide for best practice in the field.
Recently, genealogy blogger Marc McDermott, author of
Genealogy Explained
, put out this handy and attractive flowchart illustrating the GPS process. He had the assistance of two of the biggest names in genealogy: Elizabeth Shown Mills and Thomas W. Jones. The chart illustrates the thought process that needs to go into applying the GPS, with some of the most common pitfalls and dead ends. Readers are already clamoring for him to make it available as a poster. That's not currently offered, but McDermott is generously making it available to all through his
website
. I've printed out my own copy and have it hanging over my desk for handy reference!
Copyright © 2018 by California Genealogical Society